Not all landlords invest in properties near their own residence. Perhaps you moved and chose to keep your previous residence as a rental. Maybe you found an exceptional investment opportunity across state or even across the country. While being remote may change the way you manage your rentals, you can set yourself up to be a successful long-distance landlord if you know how to effectively outsource tasks and responsibilities.
Hire a great property manager
Whether you're 20 or 200 miles away from your rental property, if you're not able to check up on it regularly, you need to find someone you can trust to be the caretaker of your investment. Exercise patience when hiring a property manager and set a high standard. These are the people who will help select your tenants and interact with your renters should they have problems, maintenance requests or concerns.
It's important that you hire a property manager with skills in multiple areas: communication, sales, administration and technology. Paying more for a high-quality property manager can save you money in the long run by helping you avoid damages, problem tenants and other troubles.
Make local connections
If you don't have family members or friends near your rental, you should start networking. Attend real estate events in the area to meet local agents, inspectors, attorneys or other rental professionals with whom you can establish a good working relationship.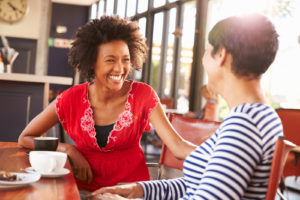 In the case of an emergency, it's great to have a local contact to rely on. For example, if you need someone to check up on your unit, or if your tenants locked themselves out, local contacts can help you in a time of need.
Know the local market
Every real estate market is different, so you need to understand the dynamics of where your rental is located so you can set the right rental price and stay competitive. You can start by reviewing Zillow's Local Market Report for your rental's location. You can also suss out the competition using Zillow to research other homes in the area that are for rent with similar features to yours.
Additionally, you will need to be familiar with the local regulations and have a relationship with a local attorney to help you navigate any concerns or issues that come up.
Finally, consider skimming the headlines from an area's newspaper or TV station. This will keep you up on new employers coming to town or other events affecting your potential pool of renters.
Review your screening process
When you're not on site to meet a potential tenant, screening becomes even more important. Review your processes and applications every year to ensure you have the right procedures and documentation in place, so you can find the right tenant for your long-distance rental.
Make sure your lease is airtight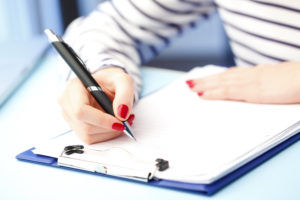 Your rental lease agreement is the most important piece to setting you up to be a successful long-distance landlord. Be sure your lease is rock solid by having an attorney familiar with the area review it. Also, make sure it clearly defines who is responsible for what, payment due dates and late fee policies, damage assessment and collections, pet policies and other clauses. This will help protect you and your property should any issues arise.
Check up on your tenants
Even if you've hired a property manager, it's important for your tenants to feel comfortable talking with you. They may also be more likely to treat your property with respect if you've developed a good rapport and they know you care about their needs.
Give your tenants a call or send an email every few months. Ask how things are going and make sure everything is working properly in the unit.
Keep an eye on expenses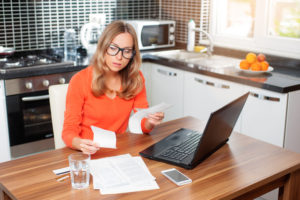 No matter how amazing your property management company is, you'll want to review your expenses in detail every month. You should ask them for an itemized bill, so you can see exactly what you're paying for. You also need to read your property's statements each month and keep track of repairs and other unplanned-for expenses.
What's more, stay ahead of large repair costs by knowing when certain items will need to be replaced and have local estimates at-the-ready. This way you'll know the expected costs and can choose a vendor who is going to charge you a fair price.
Get tech savvy
Since you won't be able to just pop by your investment property, it's essential to have the right mix of technology in place. Tenants expect you to be available via text message and email. Some may even expect to pay their rent online. Be sure you have the hardware and software to meet tenants' expectations and successfully manage your investment property. You may even be able to write some of it off as a business expense.
Visit your property
Try to see the property in person a few times a year. Property managers don't necessarily drive by the units they manage on a regular basis, so they might miss issues that need to be addressed. The best way to know what's going on with your property and ensure that it's in good shape is to see it yourself. Don't forget, you may be able to deduct your travel costs as a business expense.